News
Dementia Risk Higher Among Hodgkin's Lymphoma Survivors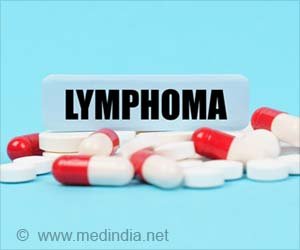 There are many studies relating chemotherapy to memory loss, but they did not prove the association between biological and brain ageing. This study aims to prove that association by using a new method of genetic analysis called epigenetic analysis performed on the DNA of the participants (
). The study is a multicenter randomized controlled trial conducted in collaboration with St. Jude's Children's Research Hospital (where??). For the study, 215 Hodgkin's lymphoma survivors were enrolled and 215 participants were chosen to be in the reference group. The blood samples were collected from all the participants in both groups and sent for genetic analysis by extracting the DNA from the cells (
).
Epigenetic changes in the DNA, (DNA METHYLATION), is a marker used to study aging-related changes in the DNA. These changes were present in 80% of HL survivor group. In the reference group only 20% of the people developed these changes in DNA. This is called epigenetic age acceleration (
).
This may be a valuable diagnostic tool to assess the cognitive damage in these survivors in future. In particular, researchers found that epigenetic age acceleration is linked strongly and persistently to memory decline.

Advertisement



This is suggestive that biological aging is probably related to cognitive aging. More awareness is needed among us to identify and understand what Hodgkin's lymphoma survivors are going through.
Dr. Williams was diagnosed with leukemia at the age of 22 and underwent chemotherapy. She believes that this condition can be prevented by maintaining a healthy lifestyle. "These survivors have already had one hit from treatment, so you want to minimize damage going forward," Williams said. "Try to be active, quit smoking, eat healthy, see your primary care physician to get proper testing, and exercise your brain."
Jigsaw puzzles, stacking pennies, Sudoku, small additions, small subtractions, reading the numbers backwards, making lists and reinforcing, sitting outside and journaling, therapy putty exercises, stretching rubber band are a few exercises which can be tried to reverse and prevent aging-related disorders (2✔ ✔Trusted Source
Cognitive rehabilitation is advantageous in terms of fatigue and independence in pediatric cancer treatment: a randomized-controlled study
Go to source).
If the symptoms are very severe, the patients can consult their physician for further medical advice and treatment.
References :

Hodgkin Lymphoma –

(https://www.ncbi.nlm.nih.gov/books/NBK499969/)

Cognitive rehabilitation is advantageous in terms of fatigue and independence in pediatric cancer treatment: a randomized-controlled study –

(https://journals.lww.com/intjrehabilres/Abstract/2019/06000/Cognitive_rehabilitation_is_advantageous_in_terms.8.aspx)

Cognitive impairment in hodgkin lymphoma survivors –

(https://pubmed.ncbi.nlm.nih.gov/29974933/)
Source: Medindia
Source link
#Dementia #Risk #Higher #Among #Hodgkins #Lymphoma #Survivors