Pharma News
Could your loyalty card help spot cancer? Study says yes –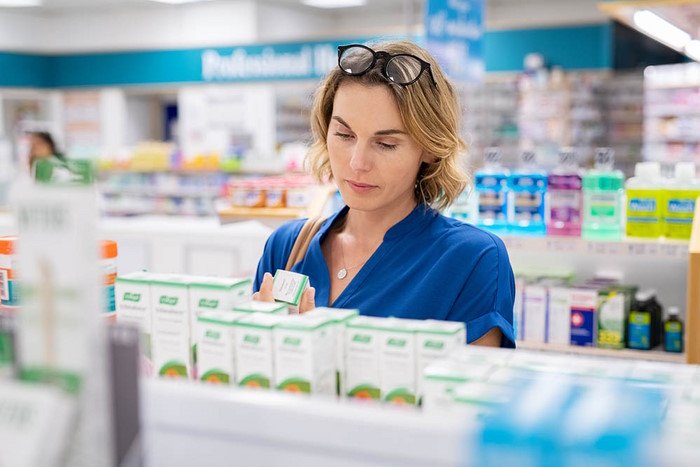 A study by UK researchers has found that buying patterns for over-the-counter (OTC) medicines for pain and indigestion, recorded using a store loyalty card, could be used to pick up early symptoms of ovarian cancer.
The team – funded by Cancer Research UK – found that purchases of painkillers and digestive aids like antacids were higher in women who were subsequently diagnosed with ovarian cancer, compared to women who did not have the disease.
The Cancer Loyalty Card Study (CLOCS) tracked OTC medicines use in 273 women using card data from two UK-based high street retailers over a six-year period and found the signal was strongest around eight months before diagnosis.
Patients typically began to recognise symptoms four and a half months before diagnosis – visiting their GP about a month later, according to the study
"This suggests that long before women have recognised their symptoms as alarming enough to go to the GP, they may be treating them at home, said Dr James Flanagan, lead author for the study, from Imperial College London.
The finding backs up a proof-of-concept study conducted in 2019 which concluded that there may be an increase in purchases of pain and indigestion medications 10-12 months before ovarian cancer diagnosis to treat symptoms.
The findings could help to identify people who may have ovarian cancer at an earlier stage, which is one of the most effective ways to improve survival, say the researchers, who have published their findings in the journal JMIR Public Health and Surveillance.
Data suggests that 93% of people diagnosed with ovarian cancer survive their disease for five years or more if they are diagnosed at stage 1, compared to just 13% when diagnosed at stage 4.
Ovarian cancer is diagnosed in around 7,400 women in the UK every year, claiming more than 4,000 lives a year, and at the moment only around a third of women are diagnosed early.over-the Around one in five patients are only diagnosed after a visit to A&E.
Dr Yasemin Hirst, formerly of University College London and now at Lancaster University's medical school – a co-investigator in the study – said the results reveal the importance of self-care in recognising and managing the early signs and symptoms of cancer.
"CLOCS…is one of the leading projects showing that our health behaviours can be measured beyond healthcare records using transactional data," she added.
"This data is very exciting for behavioural scientists to further explore life-style changes, dietary behaviours and perhaps exploring other datasets (e.g. biosensors) that can provide more information about self-care and health outcomes."
The researchers note that more research is needed to confirm their findings, and hope that larger studies with patients diagnosed at different stages will be able to support and strengthen these results.
Image credit: Lancaster University
Source link
#loyalty #card #spot #cancer #Study