Pharma News
Congressional Probe of Alzheimer's Drug Hits FDA Interactions with Industry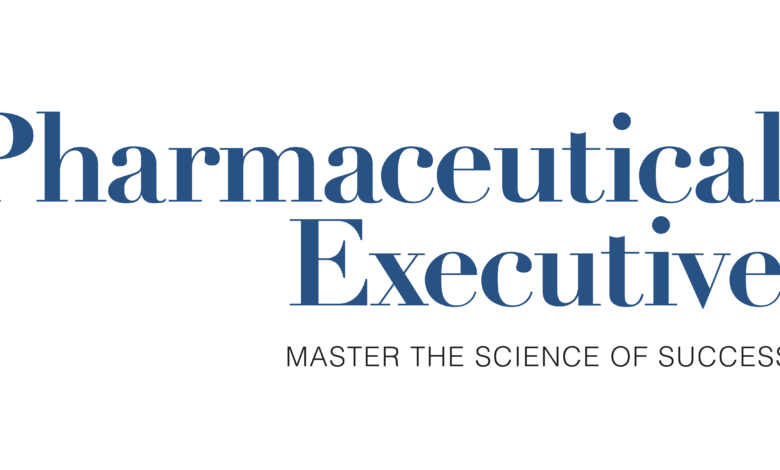 House report on Aduhelm approval calls for FDA to clarify its role in advising sponsors on drug testing and submissions.
A detailed report from key House Committees blasts FDA's role advising, assessing, and providing accelerated approval in 2021 for Biogen's controversial Alzheimer's disease treatment Aduhelm (aducanumab). The critique calls for changes in agency interactions with manufacturers to more carefully document meetings and other communications and to clarify the agency's role in advising sponsors on product testing and submissions.
The joint investigation by the House Energy & Commerce Committee and the House Committee on Oversight & Reform on FDA approval of Aduhelm slams FDA officials for failing to record multiple interactions with the company, particularly their assistance in developing Biogen's briefing documents for a key advisory committee meeting.1
The Democrat-led panels reviewed hundreds of reports and records that document how FDA formed a working group with the sponsor that engaged in dozens of meetings and more than 100 calls, email exchanges, and other interactions to review research data on the drug. The investigators report that FDA staffers helped Biogen revise its clinical trials and then surprised all observers with its decision to adopt the accelerated approval pathway for Aduhelm despite questionable efficacy data and opposition from some agency units.
Concerns about this unusual collaboration in developing and approving Aduhelm was compounded by Biogen's high launch price for the drug despite the limited evidence of treatment value and benefit. The Congressional report examines closely the company's decision to set a price of $56,000 for treatment per year, along with its extensive plan for marketing the new drug and details on company board meetings to approve the program. In the end, Biogen's strategy failed dismally, as the potential for huge outlays for Medicare beneficiaries prompted further assessment by the Centers for Medicare and Medicaid Services (CMS) that led to highly limited coverage of the drug and similar curbs on prescribing by insurers and health plans.
The House report calls on FDA to take actions to restore public "trust in the agency's processes and assurances of drug safety and efficacy." This includes fully documenting "all substantive FDA interactions with drug sponsors" and developing a protocol to address the preparation of joint briefing documents for advisory committees. The legislators also recommend that FDA update industry guidance for developing new Alzheimer's drugs.
Tightening the process
Meanwhile, FDA officials have revised the accelerated approval process by limiting time frames for manufacturers to conduct requested confirmatory studies and expanding efforts to remove from the market drugs that fail to document post-approval efficacy. The agency gained support for such action from provisions in the massive Consolidated Appropriations Act for 2023 designed to ensure that sponsors conduct required post-approval confirmatory studies in a timely manner. The legislation clarifies that FDA reviewers may require sponsors to begin post-approval studies prior to product approval and speeds up the process for the agency to withdraw from the market drugs that fail to confirm anticipated benefits in a timely manner. Sponsors must update the agency on confirmatory trial status every six months, and a new FDA accelerated approval oversight council will review the program and its policies and explain rationales for accepting confirming evidence or pulling a product from the market.
The agency also addresses concerns about defining study requirements for drugs seeking accelerated approval in last year's revisions to the Prescription Drug User Fee program (PDUFA), which clarifies the process for FDA and industry to assess likely requirements for post-marketing studies earlier in the development process. At the same time, FDA has intensified actions on drugs granted accelerated approval that fail to provide acceptable confirmatory evidence of product efficacy in a timely manner.
A big question is whether FDA will put off difficult approval decisions when facing questions about initial clinical data and uncertainty over post-approval assessment. Of note is a six-month delay last year in approving Relyvrio, a new treatment for amyotrophic lateral sclerosis (ALS), or Lou Gehrig's disease, developed by Amylin Pharmaceuticals.2 Now all eyes are on FDA's evaluation of additional Alzheimer's treatments that target amyloid plaque in the brain, as with Aduhelm. First up was lecanemab from Eisai and partner Biogen (brand name Leqembi). FDA met its Jan. 6 deadline for granting accelerated approval for the drug after reviewing additional clinical trial results last year showing some benefit for Alzheimer's patients.3 The sponsors also had to address safety issues following deaths of two, or possible more, patients enrolled in clinical trials. FDA's decision raised hopes of similar action in the future by Eli Lilly for its anti-amyloid donanemab.
Fewer new drugs?
Added concerns have been raised by the recent year-end reports of new drugs for 2022, which reveal a notable decline in innovative therapies gaining market approval. One interpretation is that FDA is going slow on speeding innovative therapies to market to avoid more criticism of its review process. The Center for Drug Evaluation and Research (CDER) approved only 37 new molecular entities (NMEs) last year, far below the usual 50 or more new therapies in recent years.3 The total includes 12 new cancer therapies and a range of treatments for skin conditions, diabetes, insomnia, and ALS.
In addition, the Center for Biologics Evaluation and Research (CBER) approved eight new therapies, including several new gene therapies and vaccines, but again fewer than in 2021.4 Analysts cite a broad range of factors shaping the new drug approval process, noting that important new rare disease treatments and innovative gene therapies advanced last year. Going forward, FDA will be under pressure to ensure that it fully considers risks as well as potential benefits of new therapies, and that its assistance in guiding drug development is impartial and transparent.
References
Source link
#Congressional #Probe #Alzheimers #Drug #Hits #FDA #Interactions #Industry