Pharma News
Bavarian Nordic falls by RSV vaccine wayside after Phase III failure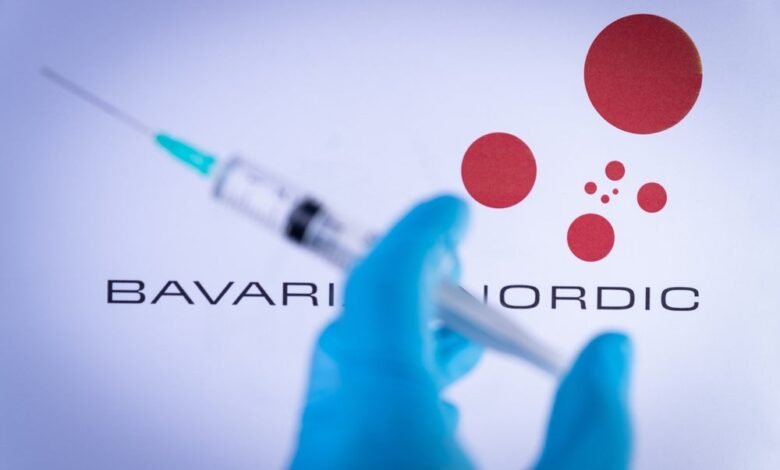 The respiratory syncytial virus (RSV) vaccine arena lost a competitor on Saturday 21 July after Danish company Bavarian Nordic shelved its programme following missed endpoints in a Phase III trial.
The candidate, named MVA-BN RSV, failed to meet the co-primary endpoint of severe lower respiratory tract disease (LRTD) based on at least three pre-defined symptoms, only demonstrating a 42.9% efficacy. The vaccine did, however, have a 59% efficacy in preventing at least two pre-defined LRTD symptoms.
The randomised, double-blind Phase III trial (NCT05238025) involved 20,000 older adults across centres in the US and Germany.
As a result of the programme termination, Bavarian Nordic has also ended its partnership with Nuance Pharma, a Chinese pharma company brought in to develop and launch the vaccine for Asian markets.
Although Bavarian Nordic's president and CEO Paul Chaplin said in a statement that the blow would impact short-term growth, the company is confident its 2023 financial outlook will not be affected. It cites the continued growth of its travel vaccine portfolio would absorb much of the loss. The Danish company was in line to receive around $30m in milestone payments from Nuance Pharma.
Chaplin said: "We are disappointed that our RSV vaccine candidate was not successful in this pivotal trial. While this outcome was unexpected and will impact our short-term growth expectations, we continue to have a unique commercial business and given the recent strong brand and market growth, this provides a solid foundation for profitable growth in the years to come."
Despite the assurances, the market did not concur. Shares in Bavarian Nordic fell 29% at market open on Monday 24 July compared to the pre-announcement market close on Friday 21 July.
The news comes amidst the approval by European regulators for Pfizer's RSV vaccine, called Abrysvo, in older adults.
Abrysvo, GlaxoSmithKline's Arexvy, and Beyfortus, which was jointly developed by AstraZeneca and Sanofi, have all received US Food and Drug Administration (FDA) approval.
GlobalData drugs intelligence analyst Jasper Morley said that Arexvy and Abrysvo, along with Beyfortus and Moderna's mRNA-1345, which is awaiting regulatory approval, will be the four therapies that form 90% of total forecast sales in 2029, and drive a significant increase in the global RSV market.
Morley said: "With the leading four RSV treatments all indicated prophylactically and eager to establish themselves before the start of the fall season, the RSV market is poised to become a major pharmaceutical battleground over the next seven years.
"Fierce rivalry is to be expected, and the prospect of additional drug approvals, including geographical and maternal vaccinations, will grant treatments a competitive edge and a favourable position in the market."


Source link
#Bavarian #Nordic #falls #RSV #vaccine #wayside #Phase #III #failure