Pharma News
Balancing Marketability and Risk in a Drug Name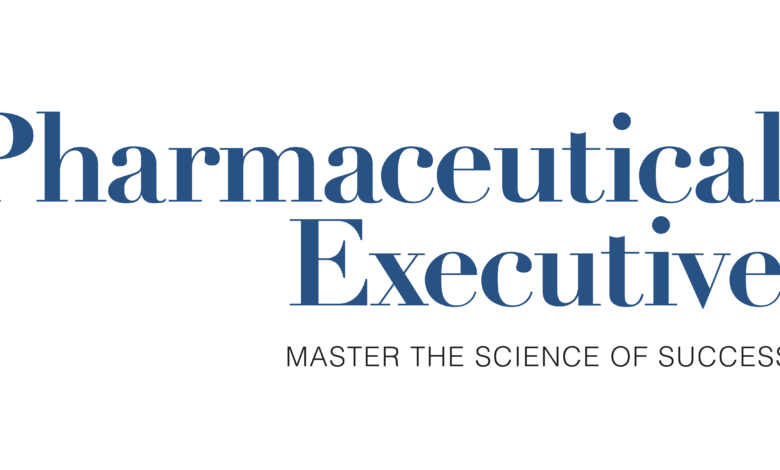 Navigating the challenging landscape of pharmaceutical naming—where a name must meet regulatory approval, clear trademark hurdles, and capture market attention all at once.
At the start of a naming project, clients often come into the process searching for "the one"—the perfect name that's easy to say and memorable while embodying their asset in only about six to eight letters. However, a drug name candidate that checks all these boxes for marketing often tanks when held up against safety and regulatory approval requirements.
Why can't we throw caution to the wind and forget about those requirements altogether? After all, marketability is the most important thing when it comes to creating a successful brand name, right? Not in pharmaceutical naming. Safety is the priority, decreasing the odds of medication error. With trademark availability falling right behind.
But this is a balancing act: What makes a name perform well on pre-approval marketing metrics often results in a lower likelihood of approval.

The tension between marketability and risk
"That name looks too weird" or "How do you even say that?" or "Do you actually believe we would even market a name like that?"
If you are going through the naming process, you will likely say one of these things when reviewing initial creative. This is normal. It's human nature to be skeptical of the unfamiliar. Especially in the early stages, but be patient, it will smooth out over time.
With patient safety and trademark as our highest priorities, we must lean into the unfamiliar: Embracing less expected linguistic approaches such as phonetic swaps (like swapping a J for a G), double letter combinations and unique letter pairings. These distinctive approaches generate names with a higher likelihood of receiving regulatory approval because they decrease the odds of medication error. 
From both a patient and prescriber standpoint, a name can be considered unsafe for several reasons, such as looking like another drug name, sounding like another drug name, implied claims, etc. Prioritizing patient safety and public health is the regulators' responsibility in accepting or rejecting a proposed brand name.
Aside from regulatory approval, trademark clearance is yet another challenge faced when developing a pharmaceutical brand name. When searching the United States Patent and Trademark Office's (USPTO) database, it's evident that over the past few years in the U.S. alone thousands of trademark applications have been filed in International Class 5 relating to pharmaceuticals. Class 5 not only includes registered trademarks for marketed products but also pending applications for products that may be used in the future.
Not knowing whether a proposed pharmaceutical name will be approved by the regulatory bodies, many companies file trademark applications for multiple names. In the U.S., trademark rights are given to the applicant that is first to use their mark in commerce. If an applicant files multiple names for their proposed brand and does not use them due to regulatory rejection, the names end up being abandoned in the U.S. However, if the name is filed globally, there is potential that the name stays registered in other jurisdictions and can remain registered until it's time for renewal, which can be years later. This causes trademark databases to be stuffed full of marks, many of which may never be used. With only so many letters in the alphabet, the prospect of a proposed name clearing trademark screens is daunting.
This brings us back to "the balance" you can achieve in the next brand naming initiative by leaning into unfamiliar and uncomfortable letter pairings and phonetic variations. Because here is what we know: Even "uncomfortable" names can become a brand that others will look to as a very familiar, gold standard. To back this up, we have conducted research and created a proprietary rating system that helps define the balance of marketing and safety, and how that balance can impact the future success of your brand.

The brand name performance index (BNPI)
Our past naming experience suggests that striking the balance often begins with a name that may in fact be an underdog in the beginning, or at least one that doesn't initially jump off the page.
To confirm this hypothesis, we created the Brand Name Performance Index. The index is comprised of a database of composite pre-approval marketing metrics weighed against respective pre-approval regulatory risk assessments.
When compared to post-approval marketing metrics, the BNPI confirms the following key takeaways:
The higher a name scores on pre-approval marketing metrics—appropriateness, recall, likeability, and favorite choice—the higher the levels of positive first impressions typically correlated with a name.While we do not know exactly what leads to high positive ratings for a name candidate, it is quite likely that there is something inherently familiar or recognizable in a name candidate that inspires positive feelings.
Higher positivity is often correlated with names that tend to present open-ended associations or issues of confusion with currently marketed drugs, which can lead to medication errors, resulting in regulatory rejection.
Utilizing brand strategy as the foundation of naming work lends to creative output that serves to tell an asset's story, no matter how distinctive or unfamiliar the name is.
Promotional spending closes the final gap between marketing and regulatory viability. As spending increases, so does the percentage of respondents who rate the brand name as appropriate for its indication and score it high in terms of likeability as well as decrease neutral and negative feelings.

How to know when you have a good name
Name candidates have a hard enough time vying for approval with roadblocks and hurdles to overcome at every turn, including safety, legal, linguistic, market research and more. Rather than equating an uncomfortable name to a bad name and immediately knocking it out, our verbal designers encourage clients to bring an open mind to all name reviews.
Embrace the uncomfortable and give names a chance to prove their emergent viability potential, it's a necessary step in effective pharmaceutical naming.
Jenna Wise is an associate creative director at Addison Whitney, a Syneos Health company.
Source link
#Balancing #Marketability #Risk #Drug