Cancer
A Hero for Patients With Multiple Myeloma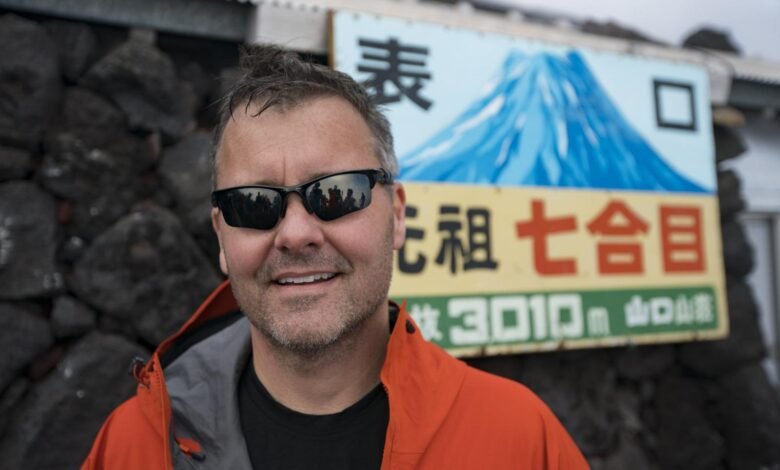 For over 20 years, Dr. Brian Berryman has been a tireless advocate and compassionate care provider for those affected by multiple myeloma. In that time, he has provided life-changing care for thousands of patients in Texas and surrounding states. He has also invested his time and talents in raising money and advancing care for multiple myeloma and other blood cancers—literally climbing mountains to support the cause.
Dr. Berryman specializes in hematology/oncology and blood and marrow transplant, practicing as part of Texas Oncology on the campus of Baylor University Medical Center, part of Baylor Scott & White Health, in Dallas. He also serves as the hospital's director of outreach and clinics for Blood and Marrow Transplant Services.
During his time in this role, Dr. Berryman has helped identify areas in Texas that could benefit from access to a blood and marrow transplant specialist through an outreach clinic. Althoughpatients still visit Dallas for the blood and marrow transplant treatment, the outreach clinics have improved lives by bringing specialized care straight to patients. With these clinics, patients can receive pre- and posttransplant care without leaving their hometowns or support systems.
In addition to helping expand access to care, Dr. Berryman is also forward-thinking and committed to being at the forefront of the most recent treatments, therapies and clinical trials. He's been a part of several process and quality improvement projects at Baylor University Medical Center, served as principal investigator and co-investigator for numerous research trials, and authored and co-authored many articles in peer-reviewed journals.
Part of what makes Dr. Berryman stand out is his dedication to caring not only for a person's multiple myeloma diagnosis but also for the person entirely. Because he is known for his approachable, congenial demeanor, patients trust him. He has a way of making his patientsfeel like he is fully focused on their needs. For example, on a patient's transplant date or anniversary date, he'll help them celebrate with a card, present or cake.
Furthermore, Dr. Berryman's commitment to improving the lives of those with multiple myeloma extends well beyond the walls of the hospital or clinic. He is a member of the American Medical Association, the American Society of Clinical Oncology, the American Society of Hematology and the American Society for Transplantation and Cellular Therapy. He is also a board member of the North Texas Chapter of the Leukemia & Lymphoma Society and was named the 2016 Leukemia Lymphoma & Society Man of the Year for North Texas.
In 2016, he climbed Mount Kilimanjaro in Africa with a patient with multiple myeloma to raise money for the Multiple Myeloma Research Foundation. The following year, he climbed Mount Fuji in Japan with a patient to raise money for the foundation. In addition, he participates in the Multiple Myeloma Research Foundation Team for Cures 5K Walk/Run every year. Dr. Berryman has also bicycled from London to Paris with a patient with multiple myeloma as part of the foundation's Road to Victories fundraiser.
From improving care for all patients through research and fundraising to improving care for each individual he serves, Dr. Berryman is truly a hero for multiple myeloma. He not only advocates for these patients through his role as a physician, but he also puts his personal passion into action, showing up to support patients wherever they are in their journey—from the bedside to outreach clinics to events around the world.
For more news on cancer updates, research and education, don't forget to subscribe to CURE®'s newsletters here.
Source link
#Hero #Patients #Multiple #Myeloma