Pharma News
A glance back to Pharma Integrates, London 2022 – part ii –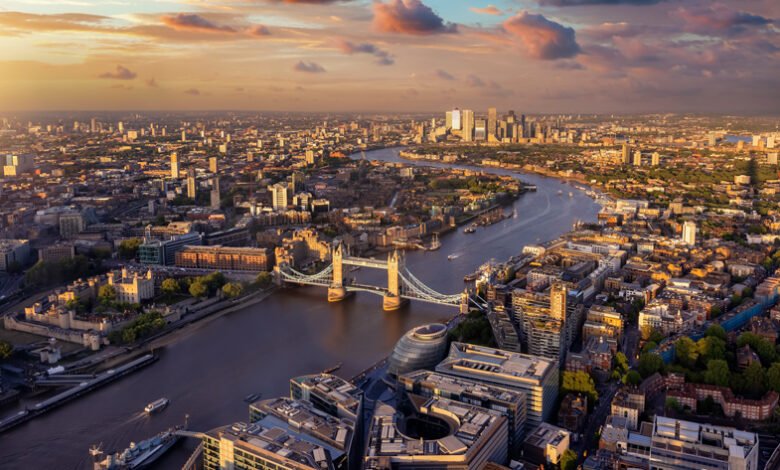 Run by Life Science Integrates, Pharma Integrates was in its 11th year in 2022. It was a unique event, at which leaders from across the pharmaceutical pipeline addressed the needs of the industry, shared their own insights, and tackled debates on the crucial topics that influence the future of patient outcomes.
With pharmaphorum in attendance, the day continued from the morning's welcome from Trevor Jones, chairman of e-Therapeutic Plc., from the introduction by Susan Rienow, country president UK at Pfizer and vice president at ABPI, and from the fireside chat between Jenny Ousbey, CEO and founder of Ovid Health, and Tim Ferris, national director of transformation at NHS England and NHS Improvement.
Next was a further fireside chat, this time with Tamsin Berry, head of policy and partnerships at AreteiaTx and partner at Population Health Partners, who was joined by Lord David Prior, deputy chairman UK and global senior advisor for Lazard.
Modern healthcare: the NHS is a failing system
Berry began by reflecting on Lord Prior's curriculum vitae: barrister, trained in finance, MP, chair of Norwich hospital trust, health minister, life sciences minister, chair of NHS England – she quipped that he was 'definitely qualified' for the event. Nonetheless, she also mentioned that, over the summer, Lord Prior had written an article published in the British Medical Journal entitled 'Precision public health must be at the centre of modern healthcare'. Based on this, Berry asked: how sick do you really think the NHS is?
Lord Prior replied: "The NHS as a system is sick, looking after sick people far too late in the journey. Pretty much every system in the developed world is a late-stage sick system and failing. The NHS is clearly a failing system. We can argue the merits of a universal, comprehensive free service, but the way we deliver that is not working."
He continued: "I think this is largely because, since 2012, the budget has been hugely skewed towards acute services […] Successive governments have raided the budget of the healthcare system. Where we are today is probably the least resilient system in Europe."
Berry enquired how the situation could be escaped: with costs rising year-on-year, it's becoming financially unsustainable, he said.
In response, Lord Prior said: "There's no other system I'd like to import to the UK; I can't see it. But I think this highly top-down, politically driven system has come to a point almost of destruction. Integrated care systems are probably a way forward: there's some, but not much, evidence that they can drive value-based care more quickly than the system in America, but is that the endgame? Highly unlikely."
GIRFT and competition
He went on: "Improvement needs competition – everything else is a proxy; it doesn't work well. When Milburn and Blair introduced competition in 2004-2008 it did start to make a difference."
One such way to return to that state is through the Get It Right First Time (GIRFT) programme, Lord Prior said, which is designed to improve medical care within the NHS by reducing unwarranted variations.
"What we tolerate is extraordinary," Lord Prior exclaimed. "There has to be a mechanism for translating knowledge into action."
Berry asked whether that included incentives or penalties.
"There's no silver bullet," Lord Prior said. "However critical we are of the NHS, other systems have deep problems. Since 2008, the budget for NHS has grown 1% and the market 4%. Waiting lists have grown not because of COVID, but [have been] growing consistently since 2010."
Precision public health and driving down cost
At this juncture, Berry returned to the topic of Lord Prior's BMJ piece and the notion of precision public health.
"It's our last throw," Lord Prior explained. "The great breakthrough is public healthcare, clean water, clean sewage, stop smoking campaigns – massive impacts. The trouble with the public health argument is it is a long-payment argument, and the Treasury doesn't like long payback."
He continued: "Behavioural change is difficult: you can't stop obesity by saying 'please eat less', but if you can focus on a risk-based basis to individuals – 'your individual health will suffer if you don't lower your cholesterol' – and then screening, whole genome sequencing, whatever – that risk assessment tool to focus on the people at most risk of breast cancer or cardiovascular diseases – then, you can start to see a real difference."
"The vaccine programme is the best example," Lord Prior said. "And the real heroes of Covid were the pharma industry, not the healthcare system. BioNTech, or Pfizer, or others – within nine months, we had a vaccine, ran clinical trials at scale, cheaply and quickly."
On the subject of cost, he continued: "So long as a phase 3 trial costs $3 billion you're not going to run many. If we can use data and AI and quantum technology can now be used for drug discovery, we can massively reduce the cost of drugs. The health systems are broken, but so is the pharma model. [We] have to drive down the cost. [It] has to be £1,000 per year or £5,000 per year: [it's] no good selling out at half a million dollars. If you want to hit the chronic diseases, you have to deliver drugs at a much, much lower cost, and diagnose the disease much earlier in its progression. Pharma and healthcare together can tackle chronic diseases. [Otherwise] we'll all go down, Titanic iceberg style."
Berry summarised Lord Prior's points: precision public health identifying risk early, with treatment available to treat early, and work in partnership bringing down the cost with pharma. "We're not all going down with the ship!" he exclaimed.
Afterthoughts – private for those who can afford it?
Questions included Trevor Jones wondering whether it wasn't time for a FIAT for recording data electronically so that access is assured.
"GP data is pretty much all computerised," Lord Prior replied. "The data from secondary care is a mishmash: 25% of hospitals have done it themselves."
Another audience member asked whether the answer is to preserve the NHS for the most vulnerable and have those who can afford it opt into a private system.
"We should be much more open in elected surgery, in elective care within the private sector," Lord Prior said in response. "I believe in the universality of the NHS contract, but if people want to opt out, they should, but we should be using the private sector for minor surgeries. Leave the NHS for more intensive care," he concluded.
Source link
#glance #Pharma #Integrates #London #part